Price: P.O.A.
Status: For Sale
Exterior Color: Red
Body Style: Carbon/kevlar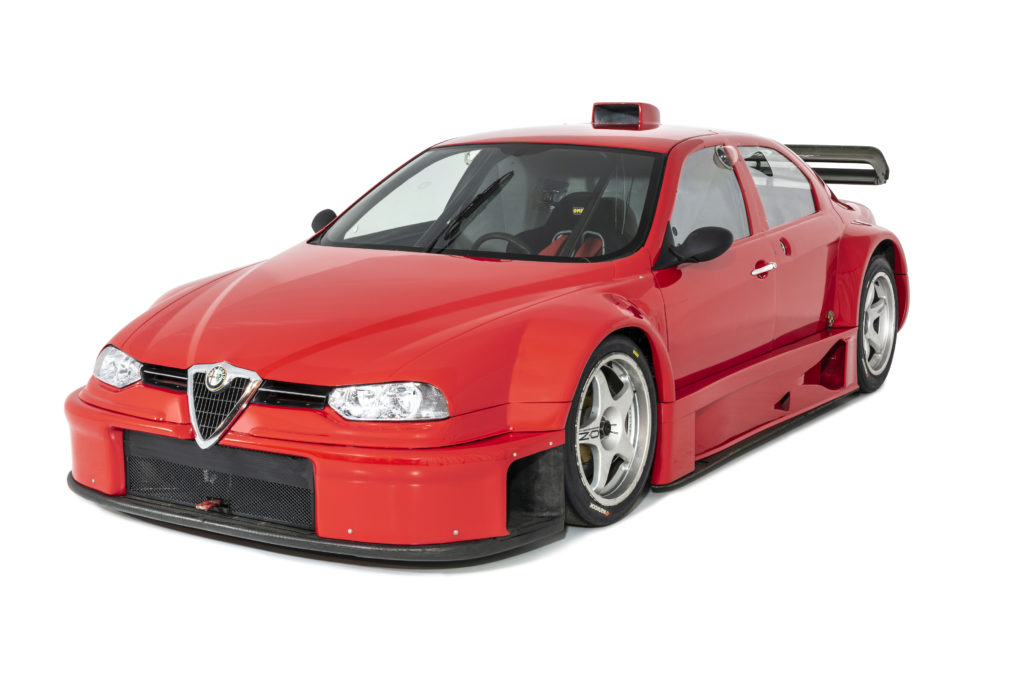 Alfa Romeo 156 Maxi-Turismo
Developed in 2001 by Enzo Coloni's Scuderia Coloni for a new Touringcar concept which was gaining traction in Spain. The proposed 'Maxi-Turismo' series was to be a spec chassis, manufacturer-specific body and engine formula alternative to DTM, roughly based on the (in)famous Procar series proposed by Bernie Ecclestone.
Sadly, the idea did not come to fruition as promoter interest fell away and the car was left as the only one of its kind. However, it was later used as the base for the hugely successful Megane Trophy.
Based on a heavily modified aluminium Tampolli Prototype chassis and draped in the handsome carbon fiber curves of an Alfa 156, the car is powered by a race spec 3L Busso V6 backed by a sequential Hewland box.
Easily capable of lapping within 6 seconds of a period GT1 car, this Solitary Silhouette is no slouch, absolutely able to dominate a track day.
Viewing by appointment only.