Price: € 300.000
Status: For Sale
Exterior Color: Red
Body Style: Carbon/kevlar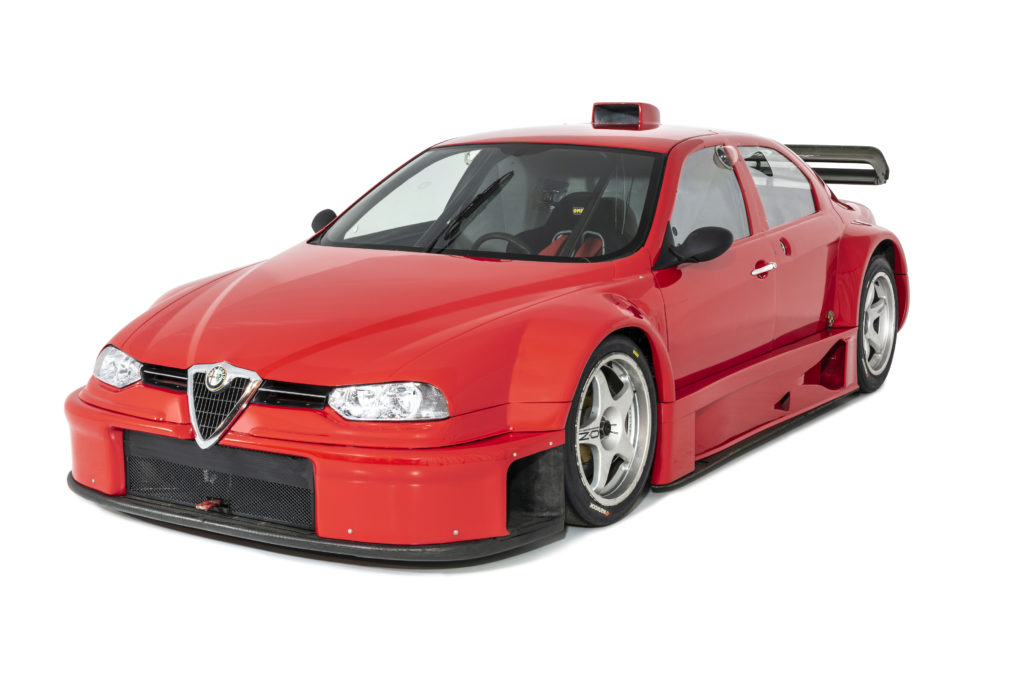 Year: 2000 Make: Alfa Romeo Model: Coloni S1 Chassis number: 001 Color, exterior: Red
This awesome looking Alfa Romeo Coloni S1 is ready for some hard DTM racing. This one of a kind race car was born through the work of Enzo Coloni who is the former owner of a Formula 1 race team and a racing car manufacturer. This unique vehicle has been identified as a working prototype and was born from the idea of a car ready for Formula racing under the FIA Group E specification.
Aesthetically it uses the body of the Alfa Romeo 156 but under the body it hides, just like in the Alfa 164 ProCar a soul and a full racing chassis. It is easily almost a Formula 1 race car (given the single-seater setting, with impressive technical solutions).
The chassis of the car is made entirely of carbon fiber and metal support tubes which provides only the central place for the driver and the car's active and electronic components are located in a small space at the side of the driver.
The 3.0-liter V6 engine from Alfa Romeo is mounted in the longitudinal central rear position and it has been adapted and modified for competition racing and is capable of developing a power rating of between 380 and 500 horsepower.
The 6-speed sequential gearbox is also produced by Coloni in collaboration with Hewland. All this makes the car, which weighs in at just 900kg, capable of accelerating from 0 to 100km/h in just 2.0 seconds and from 0 to 200km/h in 9.0 seconds, with a maximum speed exceeding 340km/h.
The rest of the features include an electronic control unit located just behind the steering wheel, a Brembo braking system is enhanced by carbon and titanium brake discs, 18 x 9,5″ OZ magnesium wheels on the front axle and 18 x 11,5″ wheels on the rear axle and a suspension system developed by Coloni and Eibach.
The final cost of this machine is in the region of 600,000 Euros which is about right for a DTM ready car but sadly the accountants at Alfa Romeo were not ready to release this kind of money when business was not at its best.
It should be noted that the Alfa Romeo 156 which was launched in 2000 had its motorsports glory in touring races. Between the years 2000 and 2003, the Alfa 156 GTA won the European Tourism Championship four times in a row, with Italian pilots Fabrizio Giovanardi and Gabriele Tarquini. Like the 155 V6 Ti, the 156 GTA used the original monoblock – but, instead of a six-cylinder, it had a version up to 275 hp of the 2.0 16v Twin Spark engine.
The Alfa Romeo 156 GTA might not have the same momentum as the 155 V6 Ti, but it was undeniable that it had its charm. Today, this one of race machine is sitting in a Dutch collectors warehouse waiting to be unleashed on a race track.
Viewing by appointment only.